Commvault ha nominato Scott Strubel vice president of worldwide channels, con la responsabilità di guidare l'ecosistema globale di reseller e distributori dell'azienda. In questo ruolo, Strubel sarà impegnato nella creazione di programmi innovativi che aiutino i partner di canale a differenziare l'offerta di soluzioni Commvault sul mercato e a garantire valore ai loro clienti, supportando allo stesso tempo la crescita dell'azienda.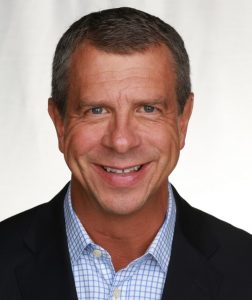 Grazie alla sua esperienza nella guida delle vendite e delle relazioni con i partner in aziende del mondo IT, Strubel è la persona più preparata per assumere questo ruolo. Di recente, è stato vice president of the Americas Partner Organization di NetApp, con la responsabilità delle vendite sul canale indiretto, delle attività con i partner e delle operazioni di inside sales e demand generation dell'organizzazione Americas Virtual Sales. In precedenza, ha creato e gestito il field operativo per il software di gestione enterprise di NetApp. Strubel ha ricoperto anche ruoli dirigenziali nelle vendite e nel canale in HP, partecipando al lancio di HP Software.
La nomina di Strubel segue gli ultimi recenti ingressi di Owen Taraniuk in qualità di Head of Worldwide Partnerships and Market Development e di Andy Vandeveld come Vice President Worldwide Alliances, parallele alle nuove e consolidate partnership con alcune aziende leader nel mondo cloud e tecnologico quali AWS, Microsoft, Hitachi, Ltd, HPE e Infinidat.