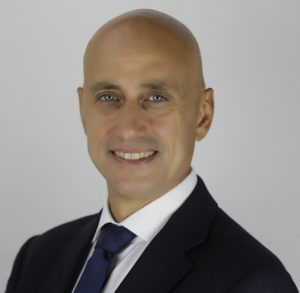 Infinidat annuncia la nomina di Donato Ceccomancini a Sales Manager Italy, con il compito di pianificare e coordinare le attività commerciali sul territorio.
La nomina di Donato Ceccomancini arriva a sottolineare il momento particolarmente brillante che l'azienda sta vivendo a livello locale – ma anche europeo ed internazionale -, con indicatori positivi sotto ogni aspetto. La forte richiesta di soluzioni di storage enterprise affidabili, scalabili e performanti ha permesso a Infinidat di acquisire numerosi clienti sul territorio, tra cui per esempio Cedacri.
Donato Ceccomancini porta a Infinidat un'esperienza più che ventennale, maturata ricoprendo ruoli commerciali di crescente responsabilità presso aziende leader quali IBM, Siemens e EMC. Dal 2002, Ceccomancini ha lavorato in Fujitsu, arrivando a ricoprire il ruolo di Head of Product Sales e di Head of Business Development, con responsabilità sullo sviluppo commerciale delle attività rivolte a clienti e prospect.
Anche a livello europeo, i risultati di Infinidat sono particolarmente positivi: nel primo semestre 2017, l'azienda ha registrato una crescita del fatturato pari al 182% rispetto all'anno precedente, con un numero sempre più elevato di clienti di ogni tipologia e settore, soprattutto in mercati verticali ad alta densità di dati quali quelli dei servizi finanziari, del retail, delle telecomunicazioni e dei servizi cloud. A livello globale le crescite sono ancora più positive, con un numero di Terabyte installati presso i grandi clienti superiore a 1.500TB (1,5 ExaByte).
Già nei mesi scorsi il team si era rafforzato con l'innesto di Corrado Scolari nel ruolo di Technical Advisor, con lo scopo di offrire a clienti e partner un supporto tecnico sempre più significativo e di capitalizzare al meglio le opportunità di business. Prima di entrare in Infinidat, Corrado ha lavorato per più di 17 anni in EMC con ruoli di Customer Engineer e di specialista di supporto per le complesse infrastrutture storage dei clienti italiani ed europei.
Infinidat ha sviluppato una piattaforma storage high end di nuova generazione, il cui cuore tecnologico è uno strato software-defined che assicura scalabilità e gestione contemporanea di architetture NAS, SAN iSCSI, Openstack e AS/400 integrate in un unico box. Le elevate prestazioni del sistema InfiniBox lo rendono ideale per workload eterogenei e ambiti di business diversificati, dal supporto di architetture applicative di tipo enterprise (SAP, Oracle Erp, Exchange, ecc.) agli ambienti virtuali fino ai progetti di Big Data Analytics, VDI, OpenStack e backup.