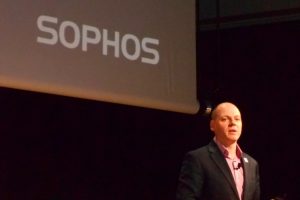 Maleva ci segnala: in questo momento si sta svolgendo la convention The end of ransomware di Sophos Italia nello splendido Pavilion Unicredit (architetto Michele De Lucchi) di Milano (nelle vicinanze Bosco Verticale, le torri di Porta Garibaldi, il grattacielo Unicredit, il grattacielo della Provincia, …).
La meravigliosa location è gremita e la presenza Maleva è significativa e nelle prime file.
In questo momento la relazione di John Shier è una speciale musica per le orecchie dei security manager e di tutti i tecnici di security in questo momento presenti.
Il ransomware non fa più paura: Maleva ci crede!